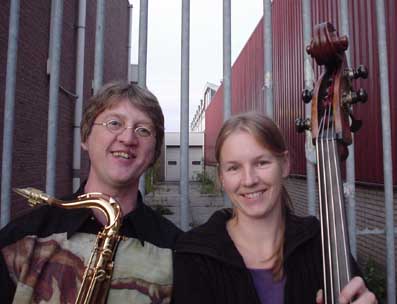 Blues & Ballads
---
As a duo, Ferdi Schukking and Suze Stiphout play ballads and blues from the world repertoire as well as their own compositions. They achieve a great variety in sounds and color, thanks to the many instruments of Ferdi Schukking (soprano, alto, tenor and baritone saxophone), and the ability of Suze Stiphout to play the double bass in different ways, for example: bowing melodies. Both musicians studied classical music at the Conservatory and play in numerous other ensembles.
---
In the program you will hear famous ballads and blues: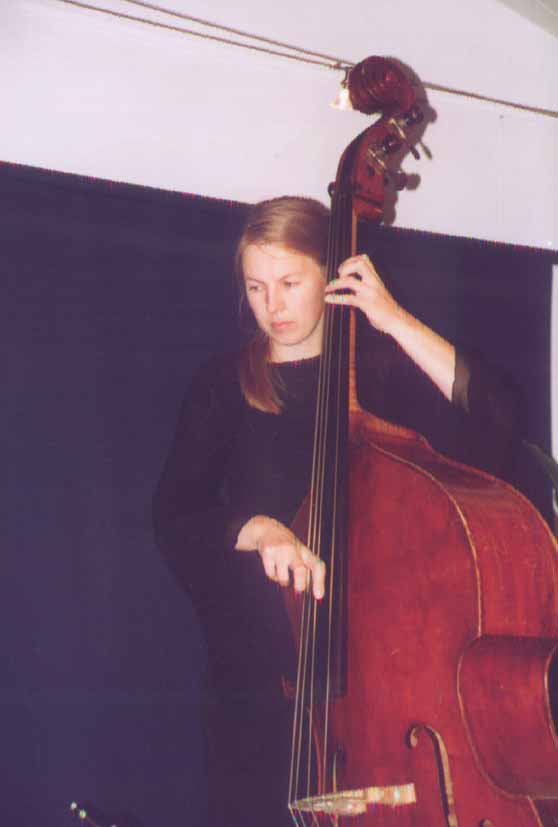 A Blue Time
(Tadd Dameron)

Bessies Blues
(John Coltrane)
Billie's Bounce Charlie Parker)
Body and Soul (Heyman/Green)
Duke of Iron (Sonny Rollins)
Everytime We Say Goodbye (Cole Porter)
Goodbye Porkpie Hat (Charles Mingus)
In a Sentimental Mood (Duke Ellington)
Lush Life (Billy Strayhorn)
Misty (Errol Garner)
My Funny Valentine (Rogers/Hart)

Round Midnight
(Thelonious Monk)
You Don't Know What Love is (de Paul)
---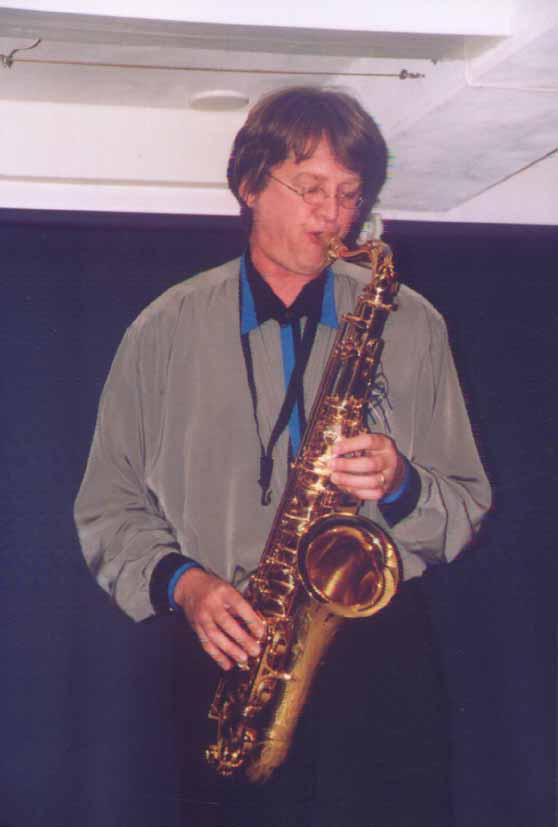 Don't Let the Snow Fall (Theo Hoogstins)
Picos d'Europa (Theo Hoogstins)
The Sky Was In My Eyes (Theo Hoogstins)
Visserstraatblues (Theo Hoogstins)
Klipzo (Ferdi Schukking)
O Amor Natural (Ferdi Schukking)
Song for C (Ferdi Schukking)
W-Blues (Ferdi Schukking)
---
The performance will have the melancholy of the blues and the lyrical depth of the ballads, but also humour and extatic moments. Listeners present at the concert in an art Gallery in Amsterdam fancied themselves in Paris in the fifties.
Come and listen
when you get the chance!!!!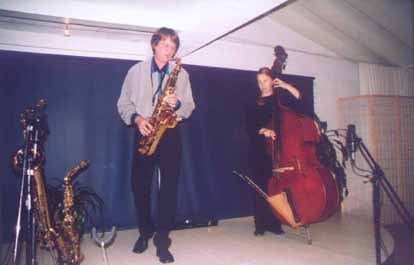 For booking and information
contact
Ferdi Schukking.